The School of Consciousness is influenced and inspired by the concepts of Freedom School which were nationwide efforts from the Civil Rights movement as an alternative free schools for African Americans. Since then, many alternative learning programs have been created to empower youth and their communities such as the Third World Liberation front and the fight for ethnic studies. In the School of Consciousness, we will use this space to learn about each others stories and our people's history of migration and resistance. In addition, we will be discussing struggles in our own campus and how to organize the community to fight back.

The School of Consciousness will be hosting weekly classes for interns, board members and interested folks of UCI.



Powered by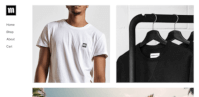 Create your own unique website with customizable templates.